Adams Extract Building, Austin, TX (1955-2002)
Vic's Restaurant, Austin, TX (1957-2002?)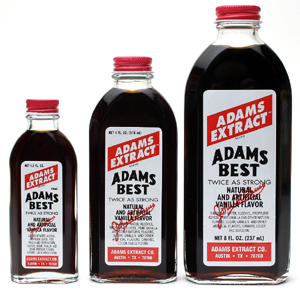 I've never had a good picture-taking habit, but I'm trying to change that. I deeply regret not having taken snapshots of certain buildings I always took for granted while they were still standing but have since been torn down. Like the Adam's Extract building in the middle of a field on South I-35 on the way to Buda. I always imagined that everyone who worked there looked like vintage Betty Crockers. The odd thing about the great building's demolition is that nothing has replaced it for a number of years now. I know that one should celebrate open spaces, but I can't do it in this case.
Vic's Restaurant in Oak Hill is another. It stood all by its tiny lonesome in the middle of a large plot of land since the late fifties. It was really nothing special food-wise (although you could get really full) and it had deer heads mounted on the wall. And here's something – one day a week the entire staff would dress like Star Trek characters.  Several years ago Vic's, with no warning, was transported off the face of this planet. And that large lot it occupied for decades is still there – mysteriously vacant, I'm estimating, for at least five years.
(Here's a pre-demolition 2001 article about Adams Extract from the Austin Chronicle. The company moved to San Antonio the following year.)
[Update: See a gorgeous nighttime photo of the Adams Extract Building.]