Inside China today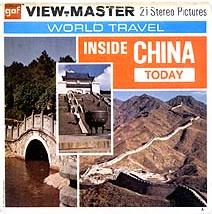 I've just gone off to China again, this time courtesy of the US Embassy, giving little performances and talks (mostly to university audiences) about definitions and functions of American folk music. Most of the programs end up being 50% talking and 50% singing/playing, with lively Q and A at the end.
I'm really reveling in the hodgepodge aspects of the programs, playing Cajun, Tex Mex, ragtime, Hawaiian, bluegrass, and tossing in a few of my own – and to such receptive audiences, to boot. A recent one in Harbin featured an ad hoc classical guitar showcase featuring me and one of the audience members.
The audiences have been a real delight – enthusiastic, interested and intelligent – and their perspectives are so different. (Campfire songs? Johnny Cash? Better explain a little bit.) I'm also trying to take full advantage of the opportunity to investigate more Chinese rock/folk/pop and to understand how some of the stuff I've gotten into ranks according to the tastes of these college kids.
Two of my favorite unexpected post-program questions:
Audience member: "I'm very surprised that you didn't mention the famous American song 'Copacabana' in your presentation."
Me (busted): (Break into an a cappella rendition of "Copacabana," which I happen to love.)
Audience member: "I was hoping you would explain why the Backstreet Boys are no longer popular in America."
Me: "They still reign supreme in the charts of our hearts."