Song ID: French Kicks – "Wrong Side" (2002)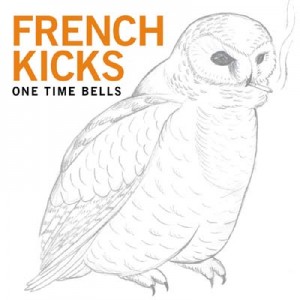 Sometimes the music you're listening to merges perfectly with the moment. This happened to me with this song when I was stuck in a traffic jam surrounded by concrete spaghetti bowl highway construction. I wonder how I would have received it if it didn't jibe so well with my environment.
Let's try to recreate the moment. Listen and read:
Abutment: a retaining wall (see below) providing structural support for an overcrossing; Backfill: the mounds of earth (or other material) between a bridge abutment and the ground which hasn't been dug up; Bott's Dots: the little reflectors that keep cars in their lanes on an unfinished road; Clear and Grub: what all the tractors and bulldozers, etc. do prepare for the building of a new road; Crack and Seat Operations: this is done before a road is repaved – the workers crack the pavement and let it settle, which helps water drain easier and generally extends the life of a roadway; Falsework: this is a frame specially created to temporarily support the weight of a bridge, for example; Mechanically Stabilized Earth Walls: retaining walls that support earthfill embankments and use metal straps buried in the fill for anchors; Mitigation: various safeguards and actions taken to reduce a construction project's impact on environmental resources; Pile Driving: more anchoring activity – this is when long concrete shafts are driven into the ground until hitting solid material, thereby becoming able to support structures; Retaining Wall: built to keep the earth from falling; Soundwall: usually built between the freeway and businesses close by in order to keep the noise down; Utility Potholing: this is a safety measure taken in order to locate and identify sewage and water pipes, electric lines, etc., by digging a small, deep hole where pipes are supposed to be.
French Kicks – "Wrong Side" (2002)
Audio clip: Adobe Flash Player (version 9 or above) is required to play this audio clip. Download the latest version here. You also need to have JavaScript enabled in your browser.