Trouser Press pans Horses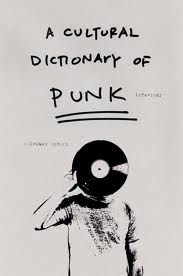 An entry in Nicholas Rombes' A Cultural Dictionary of Punk (2009), in which the phrase "There is nothing inherently wonderful about starkness" serves as a stand-alone entry in the T section:
P. 289: " 'There is nothing inherently wonderful about starkness': A sentence from a scathing 1976 article about Patti Smith by Ira Robbins, the editor of Trouser Press. Describing Horses – which had been released in December 1975 – as a 'fairly good album, capturing a small part of the feeling one got seeing her at Max's a year ago,' Robbins wonders why she has become a darling of the 'straight press.' His critique rests on two objections. First, her music has been transformed from a sort of self-deprecating 'imitation' of rock and roll into an actual, serious effort to be rock and roll… Second, her newfound success with Horses is a betrayal of her roots and of the New York underground scene…
"In some ways, Robbins's article predicts the countless attacks on punk and indie bands that would, in the coming decades, be accused of selling out, either because they signed to major labels or because they began adjusting their sound to accommodate the broader tastes of wider audiences.
"But more than this, Robbins's assault has the tone of a spurned lover or, worse yet, a forgotten one. Patti, why have you forgotten me? I love you. Please come back. It's a feeling we've all had at one point or another about a favorite band, and about the betrayal we feel when that private experience goes public and everybody gets a chance to listen. In this respect, Robbins's essay is not a hatchet job but a confession of love."