The Beach Boys' Lagoon Gigs
Lagoon is the Farmington, Utah, amusement park that "all the kids dig" in the Beach Boys' "Salt Lake City." I've just spent some time with Ian Rusten and Jon Stebbins' new book The Beach Boys in Concert to get the lowdown on how many times they played there:
Sat, 9/7/63: "The audience response was so strong that the group was hastily booked for more Salt Lake shows that December…According to David Marks, Brian and Mike composed the song 'Fun, Fun, Fun' at the hotel room after this concert."  The December gigs happened at the Terrace in Salt Lake City.
Fri, 6/12/64 and Sat, 6/13/64: "Over 5,500 fans attended the Saturday show underlining the Beach Boys' strong popularity in this area."
Wed, 7/29/64 (with Eddie Hodges, Jimmy Griffin and Lynne Easton, and the Kingsmen) [Jimmy Griffin would certainly visit Salt Lake City many more times in the seventies…will need to wait for someone to write a book called Bread in Concert for details]: "Over 3,500 teenagers attended this show, breaking Lagoon's weekday attendance record."
Fri, 9/11/64 and Sat 9/12/64
Sat, 5/29/65 (7:00 pm and 10:00 pm) (with Glen Campbell and Dick and Dee Dee) [This is the tour, I think, where Beach Boy Dennis tried to make the moves on Dee Dee by informing her he'd had a vasectomy. I read about that in her Vinyl Highway. Rock stars…sheesh.]
Fri, 9/10/65 (9:00 pm) and Sat, 9/11/65 (7:00 pm and 9:30 pm): "The Beach Boys…were given the keys to the city by Commissioner Joe L.  Christensen."
Fri, 9/9/66 (9:00 pm) and Sat, 9/10/65 (7:00 pm)
Sat, 6/15/68 (7:00 pm and 9:30 pm): "A month after the Maharishi fiasco, the Beach Boys headed to Salt Lake City, Utah, where they could always rely on attracting a sizable audience. There the group took part in a photo shoot for Fabulous 208 magazine. Accompanied by writer Cyril Maitland, they took a jeep ride to locations Al Jardine had previously visited and thought would look good in photos. They posed at an old amusement park and pier [Saltair], as well as on the shores of the Great Salt Lake [see below]."  Incidentally, Rusten and Stebbins, I don't believe the Maharishi was a fiasco for Mike Love.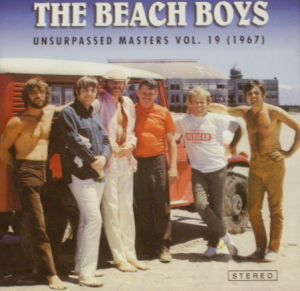 (KNAK DJ Bill "Daddy-O" Hesterman is the man in orange)
Sat, 9/7/68 (7:00 pm and 9:30 pm) (with the Box Tops)
Fri, 9/5/69 (9:00 pm) and Sat, 9/5/69 (9:00 pm) (with Paul Revere and the Raiders)
Sat, 9/12/70 (9:00 pm): "This was the group's final appearance at this legendary venue."