Movies by memory in one sentence, pt. 3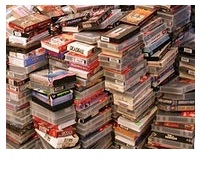 How to play "Movies By Memory": Take the 3 or 4 things you remember about any given movie (no Google allowed) and incorporate these into a one-sentence plot summary.
From the P section:
Pi (1998): Ron Palillo is a mathematician who tries to escape a locked room through the power of numbers, but ends up resorting to violence.
Piano, The (1993): A man who paints his face to attract women meets a traveling pianist who chops off her fingers to attract men.
Piano Teacher, The (2001): A woman who vomits on children punishes herself by scooting about on her knees and hiding under her bed.
Picnic (1955): A teenager with no sense of rhythm prevents shirtless drifter John Wayne from loitering around dressing rooms.
Picnic at Hanging Rock (1975): A gang of girls dressed as Christmas angels break out of a correctional facility and baffle authorities.
Pillow Book, The (1996): A Japanese calligrapher writes ancient curse words all over Ewan McGregor while he sleeps.
Pirates of the Caribbean: The Curse of the Black Pearl (2003): Winona Ryder talks Johnny Depp out of marrying her father's skeleton.
Place in the Sun, A (1951): Spencer Tracy takes his daughter's fiancee out for a reckless rowboat ride.
Play Misty for Me (1971): Disk jockey Clint Eastwood enrages a local female listener for playing jazz all night and Roberta Flack all day.
Pleasantville (1998): After dreaming he's Jerry Mathers with long hair and glasses, a young boy wakes up hungry for Doritos and pancakes.
posted by Kim Simpson