Friday, January 23rd, 2009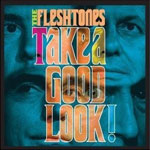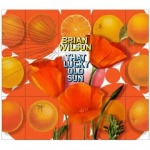 I made two contributions to Pop Matters' "Slipped Disc" feature, which catalogs 60 albums certain contributors feel were foolishly left off of their "Best of the Year" list.
The Fleshtones – Take a Good Look: What a golden era for the Fleshtones faithful. First, a remarkably detailed biography pops up in late '07.  Then word of a documentary makes the rounds.  Then they demolish the gates of '08 with their finest album yet, Take a Good Look (and top the year off with a Christmas record, Stocking Stuffer). Produced by Ivan Julian, Take a Good Look is a 'super rock' wonder that clocks in at around 30 minutes, which is A-OK for something so well-suited for steady rotation. The thing to remember about the Fleshtones, you see, is that once they start making longish 'album of the year'-type albums that give reviewers lumps in their throats and prompt them to use words like 'nourishing', they stop being Fleshtones. Take a Good Look, thankfully, showcases the fellas doing exactly what they do best and authoritatively justifies all of this brand new attention.
Brian Wilson – That Lucky Old Sun: Brian Wilson's follow up to the unfollowupable Smile is another classic, a grade-A California epic that merges all together in true concept album fashion, but breezes by like the bite-sized epics that made him famous. Written with Van Dyke Parks along with Scott Bennett (a key figure in the modern Brian Wilson renaissance), the playful lyrics jibe seamlessly with Wilson's music and vocals, which are as natural and sincere as ever, all of which reach an emotional crescendo at the 'Midnight's Another Day' finale stretch. Plenty of grumpy stuff still gets said about how today's Wilson doesn't quite sound like the Pet Sounds Wilson, but that's no way to assess someone who's 40 years older and all heart. That Lucky Old Sun does nothing less than capture Wilson stepping forward not only as the honorary curator of the California myth but also taking charge of the Brian Wilson one.
posted by Kim Simpson